INTO THE MIST
Into the Mist is a memorial mural dedicated to a woman who was devoted to creating permanent housing for formerly homeless people. The mural is set in an exterior courtyard of the residence named in her honor. It celebrates her life and the things that mattered to her as well as acting as a welcoming and comforting beacon to the residents.

Pat Williams Apartments, Seattle, WA.


9' x 5' porcelain tile mural. Seattle, WA. 2013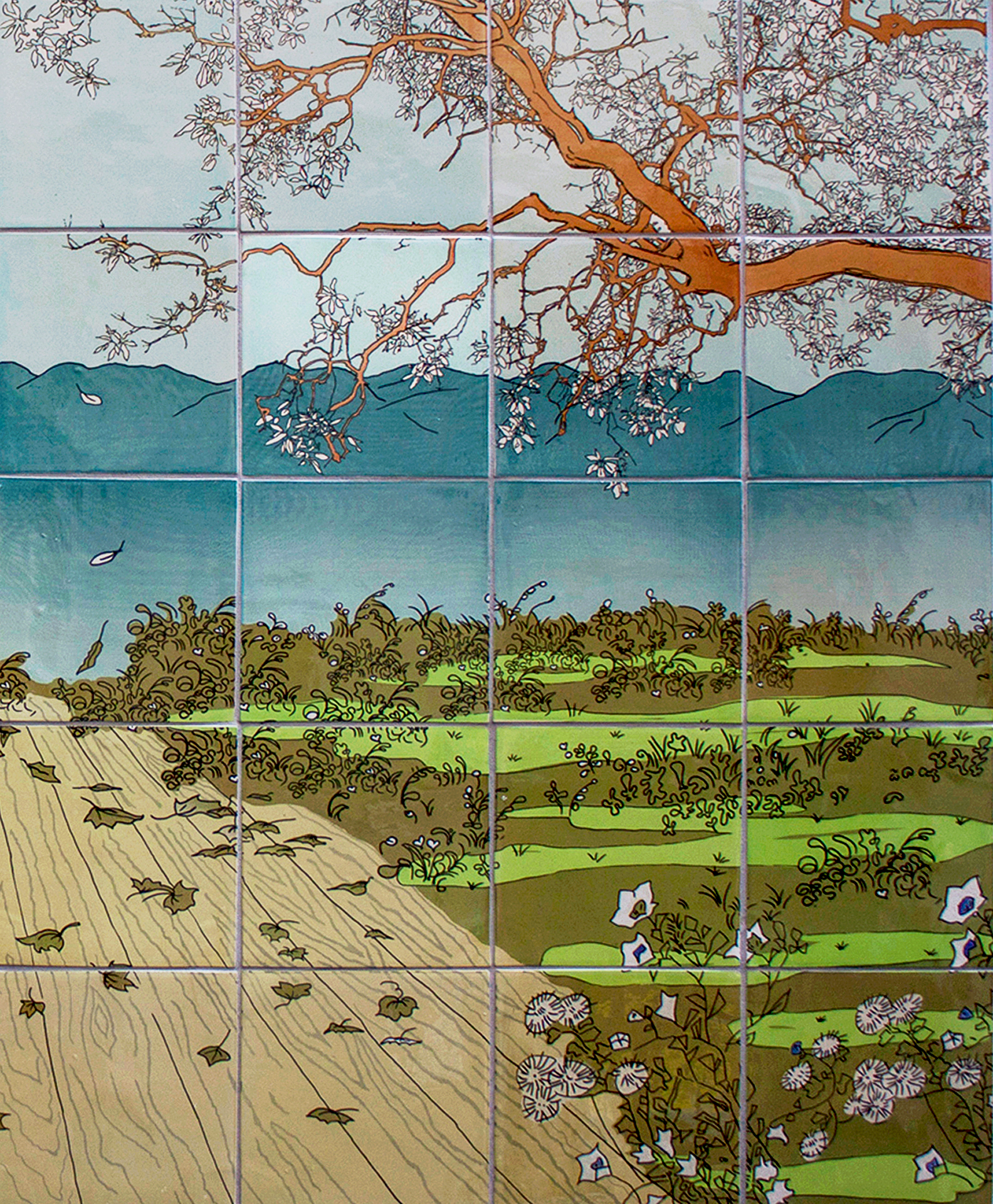 Cargo Collective, Inc. Los Angeles, Calif.