505 BROADWAY BUILDING
The 505 Broadway Building is an example of private development utilizing public art to enhance its presence by acknowledging the history of the neighborhood in the building's design.

Five large screen printed ceramic murals draw inspiration from archived historical photographs of the same city block in 1890s Tacoma when Victorian mansions dotted the landscape. The pattern of the sculptural tiles that are inset into the brick columns of the building allude to the leaded glass designs of an existing mansion in the neighborhood.

Installations on the building include 16' x 1' x .5" panels of molded porcelain inlay and a series of five 108 sq. ft. to 180 sq. ft. screen printed porcelain tile murals which speak to the neighborhoods historical past. Molded tile design is borrowed from a historical 'Tiffany-designed' window of a nearby historic building Tacoma, WA.

S. Stadium Way near S. 4th St., Tacoma, WA.


505 Broadway Building, Tacoma, Washington. Screen printed porcelain tile. 2009.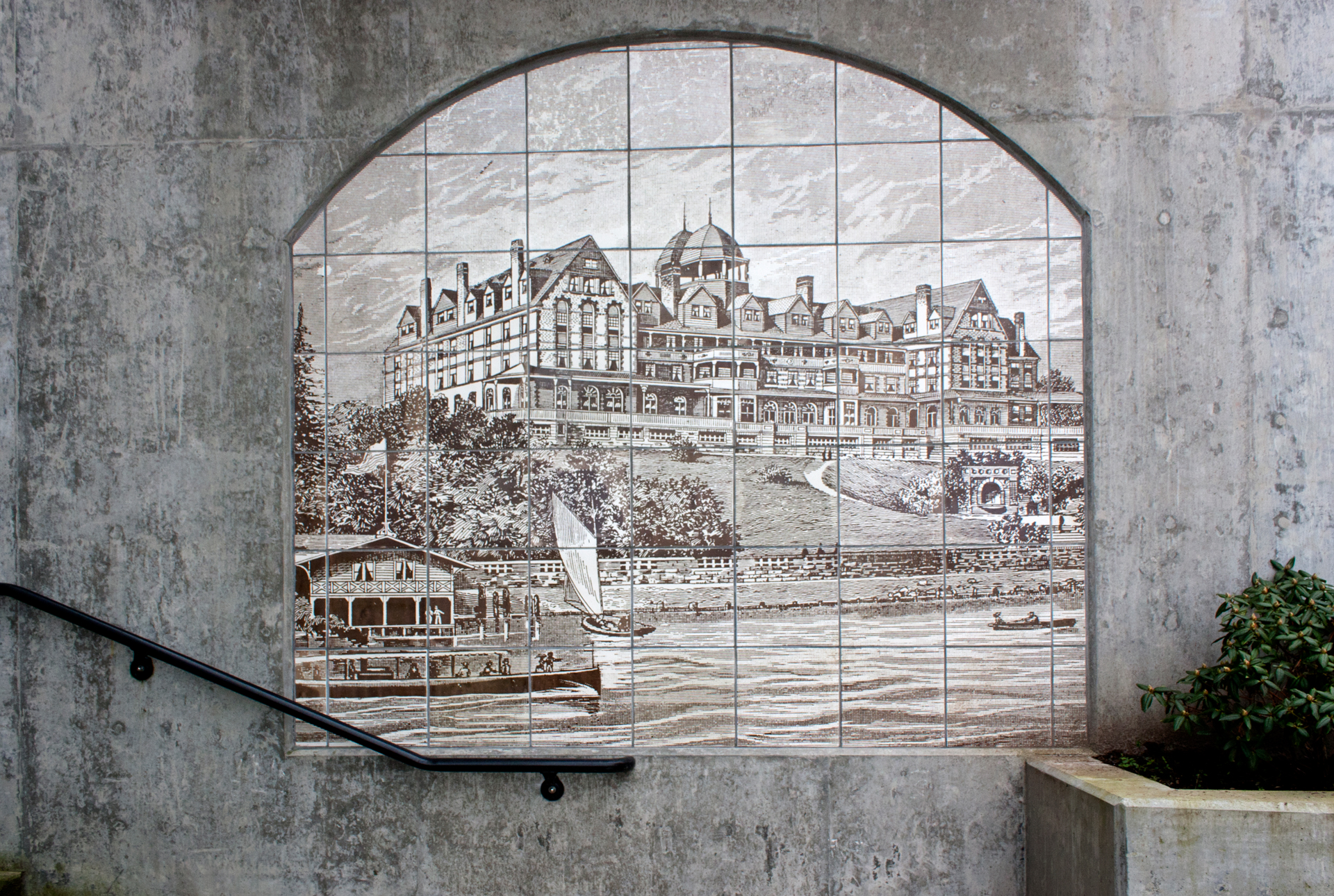 Cargo Collective, Inc. Los Angeles, Calif.